Welcome to Garden Forge
The Garden Forge is the perfect place to discover ironwork to compliment your garden, home or office. We enhance our ironwork with hand poured / hand blown glass, stone and wood creating gates to welcome your friends and family, trellises to stand alone or display your vines and flowers, tables to be used inside and out, giant floral sculptures to blossom among your plantings and other garden treasures that are very unique. Check out our "Featured Work" to see the newest Garden Forge creations and the on-line catalog for the entire Garden Forge collection.
If you don't see what you want, call, 740-373-8447 or email, gardenforge@suddenlink.net, to talk about custom work.
Garden Forge artwork is also available at:

219 Second Street, Marietta, OH 45750 (740) 376-0797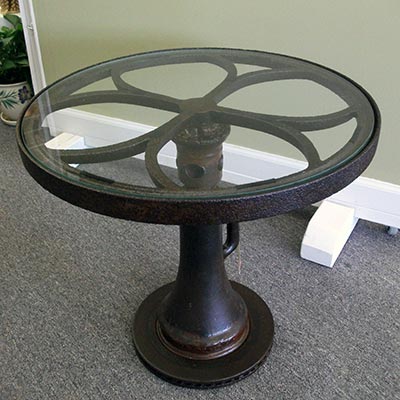 The House Jack Table is made from a variety of "found objects" and can be used indoors or out. The creatively surprising feature of this table is that it raises or lowers to fit you furnishing needs ...more here.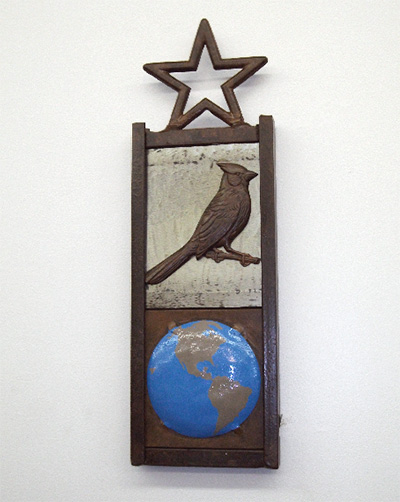 One of the newest additions to the Garden Forge line is the Tell Tale Tower. Select a tower for the wall or garden. Choose tiles that evoke memories, tell a story, commemorate an occasion, express passion or create a sculpture you like and slide them into your tower. Complete your work of art with an interchangeable top of your choice. Like a charm bracelet for your home or garden created by or for you! ...more here.